RIGTOOLS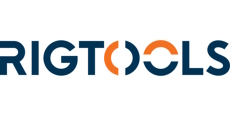 RIGTOOLS is a pioneering company founded 2010 in Denmark.
Key personnel from leading offshore drilling companies joined forces setting a team of highly specialized drilling experts.
Based on decades of hands-on experience, know-how and ingenuity RIGTOOLS have developed a product line of unique and innovative tools and equipment appealing to both offshore and onshore drilling operations.
From our headquarter in Denmark as well as our subsidiary in Texas, and our partners in the Middle East we supply drilling operations on six continents and seven seas with safe and efficient tools.