CAD BOP CONTROL SYSTEMS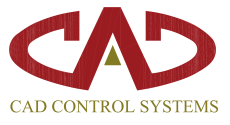 The Woodhouse facility includes the Middle East office & workshop for CAD Control Systems, a Louisiana based manufacturer of complete BOP surface control systems.
CAD has become an industry leader in the design and manufacture of BOP Control Systems, High Pressure Test Systems, and Diverter Control Systems. CAD has set the standard for the design and manufacture of oilfield equipment. Field proven designs, the latest in technology, and the flexibility to accommodate even the most stringent requirements have made CAD the industry reference standard.
With control units currently in operation in 32 countries on every continent, CAD has gained a reputation for providing our customers with the highest quality equipment, utilizing the very latest in technology at competitive cost.
This is backed by a highly trained service department capable of being globally dispatched through our 24 hour technical support team in Dubai. CAD equipment meets the most rigid industry standards including the American Petroleum Institute's (API) Specification 16D, as well as strict commitment to quality and adherences to API Specification Q1 and ISO 9001:2000. The staff of CAD Control Systems has over 150 years of combined industry experience.
Through this special relationship, Woodhouse International is able to offer from our Dubai stock, Complete BOP control units, and a full range of spare parts suitable for all Koomey type BOP control systems: CAD, Cameron, ABB Koomey, Stewart & Stevenson, Shaffer, and Valvcon amongst others. This includes accumulator bottles, bladders, valves, rubbers, repair kits, gauges, test hoses, sprockets, 150ft. hose bundle 24line, etc.
9 station & 16 station units API Monogrammed.
15K/20K/30K pneumatic test units currently available exstock Dubai, along with associated Chart recorders and spare parts.
Higher pressure/volume test units (both diesel & electric)
Accumulator bottle recertification and closing unit rebuilds/ upgrades/repairs & certification available from our workshop facility in Dubai.
3 CAD service engineers based at our Woodhouse facility, are available on call 24/7 backed by a substantial inventory of spares (repair kits, regulators, bladders, accumulator bottles, selector valves….etc).