DRILLING TOOLS INTL.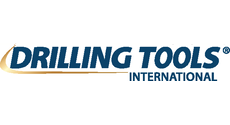 Drilling Tools International is a leading provider of downhole drilling tools to the international land and offshore markets and as a leader of high-quality downhole equipment provides a full range of drilling tools and accessories including:
Stabilizers: Drilling Tools International offers a wide variety of stabilizers including Welded blade, Integral blade and Sleeve type in both 4145 heat-treated steel and non-magnetic metal. Designed to control deviation and increase penetration, DTI's stabilizers are economical, provide versatility for various BHA configurations and reduce overall drilling costs.
Roller Reamers: DTI Roller Reamers are rugged tools developed for a wide range of drilling applications and manufactures Roller Reamers in 3 Point and 6 Point configurations.
They can drill in any formation, whether soft, medium, hard or smooth types and maintain hole gauge when drilling straight or directional wells. DTI Roller Reamers make the difference downhole when used to maintain hole gauge, wipe out key seats and smooth out rough and troublesome ledges which will cause the drill stem to stick and bind. It's tested design allows for maximum wellbore protection while decreasing torque and drag.
Welded blade steel stabilizers ; Integral blade steel stabilizers Welded blade non-magnetic stabilizers Integral blade non- magnetic stabilizers ; Sleeve type stabilizers ; Non-magnetic drill collars Non- Magnetic Flex Collars Slick and spiral steel drill collars ; Roller reamers ; Pup joints Integral Pup Joints Rotary Subs Crossover Subs Lift Subs Saver Subs
Kelly Saver Subs Circulating Subs Top Drive Subs Side Entry Subs Double Side Entry Subs Lift Plugs Cast Lifting Bails Pressed Steel Thread Protectors Composite Heavy Duty Plastic
A significant inventory of Pup Joints & Subs is kept in Jebel Ali (Dubai) to service the Middle East market. A brand new Weile CNC lathe is utilized to manufacture all downhole products at the Woodhouse Workshop facility.