SOUTH COAST PRODUCTS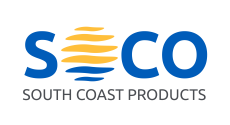 South Coast Products (SOCO), manufacture a full line of valve lubricants, sealants, packing, drilling compound, tubing, rig wash and casing thread compounds. In addition to lubrication equipment's & Check Seal Online Leak Repair products. These are used across the Oil & Gas Industry.
Woodhouse International maintains a wide range of SOCO Thread Compounds and Lubricants in inventory at our facility in Jebel Ali (Dubai). These include ZN-60, Copper Coat & API Modified thread compound.